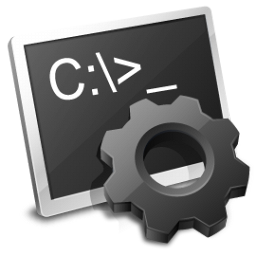 The GenoToul bioinformatics platform, Sigenae, NED (GenPhySE), SaAB (MIAT) and TWB offers a catalog of training sessions. If you need bio-informatic training on tools which are not covered in the existing catalog please feel free to contact us (please add "Request for training" in the subject of your demand). For example we have supports for a training presenting, sequence alignment, tree construction to define subfamilies and patterns or profiles detection in sequences. To get all administrative information have a look at the pricing page. If you need administrative help please contact: Alain.Perault(at)inra.fr.
Participating to one of our training does not entitle you to open an account.
Others bioinformatics core facilities provided bioinformatics training, please have a look to Institut Français de Bionformatique (IFB) or at SFBI – formation.
The training material are in English but the training will be delivered in French. Some courses are available on the INRA e-learning Platform (please connect with your INRA LDAP login/password).
Événement
Date / Heure
Organizers
Vacancies
Registration
Methods for phylogenetic trees construction
-
H. Chiapello
-
-
Phylogenomics and selection pressure
-
C. Hoede
-
-
Sequences alignment and phylogeny
-
G. Pascal
-
-
sRNAseq
-
J. Mariette
-
-
Read alignment and small size variants calling
-
P. Bardou, S. Rodriguez
-
-
RNAseq alignment, quantification and transcript discovery with statistics
-
C. Cabau, C. Gaspin, C. Hoede, S. Maman, C. Noirot, N. Villa-Vialaneix, M. Zytnicky
-
-
RNAseq de novo assembly
-
C. Klopp, C.Cabau
Genotoul/MIAT and Sigenae
-
-
Linux
-
D.Laborie, A.Perault
-
-
Cluster
15/10/2019
9 h 00 - 17 h 00
D.Laborie, A. Perault
0
Register now
Modify and extract information from large text files
16/10/2019
9 h 00 - 17 h 00
C. Klopp, A. Perault, C. Gaspin
0
Register now
RNAseq alignment, quantification and transcripts discovery
17/10/2019 - 18/10/2019
9 h 00 - 12 h 30
C. Gaspin, C. Hoede, C. Noirot, M. Zytnicky
0
Register now
To subscribe into a waiting list or if you need one of our training to be scheduled please send an email to Alain.Perault(at)inra.fr.