Training fees
| | Per day |
| --- | --- |
| INRAE | 150 € no VAT charged |
| Academic non-INRAE | 170 € + 20% taxes (TVA) |
| Non-academic | 550 € + 20% taxes (TVA) |

Registration
All registration has to be confirmed upon receipt of a purchase order addressed to formation-pfbioinfo(at)inrae.fr or to:
INRAE-MIAT-PF BIOINFORMATIQUE Chemin de Borde Rouge CS 52627 – Auzeville 31326 Castanet Tolosan France
This price includes access to our facilities and to a workstation, training documents available on this website, workbook, corrections provided during the training session and the canteen meals (for non-INRAE toulouse person only).
---
Payment
By purchase order:
| | |
| --- | --- |
| Domiciliation | TP Toulouse |
| Bank code | 10071 |
| Counter code | 31000 |
| Bank account number | 00001002650 – key : 96 |
| Bank postal address | INRAE TOULOUSE AC SECONDAIRE – Chemin de BORDE ROUGE – CS 52627 – 31326 CASTANET TOLOSAN CEDEX |
| IBAN | FR76 1007 1310 0000 0010 0265 096 |
| BIC | TRPUFRP1 |
By cheque (French only): with a copie of your registration confirmation on which is indicated the training session name. The check should be written to ACS INRAE and adressed to: INRAE-MIAT – chemin de borde rouge – Auzeville – CS 52627 – 31326 Castanet Tolosan cedex – France
Cancellation condition: the cancellation have to be done 8 working days before the expected session date otherwise the payment will be cashed.
N° SIRET INRAE Toulouse: 18007003901134 APE code: 7219 Z
---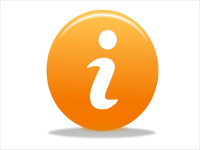 For INRAE:
all our training sessions are not supported by INRA professionnal training except for the agents of the INRAE center of Toulouse. You do not have to provide individual request training. An attendance certificate will be delivered at the end of each training sessions.
For INRAE Toulouse: For people working at INRAE 'Toulouse center', the INRAE 'Formation permanente de Toulouse' (FP) service can partially fund the cost of training sessions. To benefit from FP funding,  you have to ask the FP the training request form, fill it and return it to fp-toulouse(at)inrae.fr signed by the lab's training correspondent and the lab director so that the FP can study the  amount to fund  and ensure administrative follow-up.
For non-INRAE: INRA has no training agreement.