The GenoToul bioinformatics facility provides access to high-performance computing resources, data analysis and programming expertise. Its permanent staff has many years of experience in supporting scientific programmes (software development, data analysis and training) in biology and bioinformatics. The main axis of development and scientific support include high throughput sequencing data processing (quality control, genome and transcriptome de novo assemblies, variation discovery, diversity analysis,…) and non coding RNA analysis.

Resources include a high-performance informatics hardware infrastructure for large scale storage and computation, major generalist and specialized databank, and open source software.
Services include, training sessions organisation, web sites and virtual machine (VM) hosting, expertise and scientific support to programmes in biology and in bioinformatics.

 
With the CBiB platform, the SIGENAE and IsFinder teams, the GenoToul bioinformatics platform forms the ReNaBi-SO facility, which is one of the six areas involved in the ReNaBi french network in bioinformatics.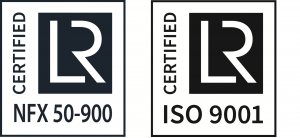 The platform is one of the strategic national platforms of INRA. It is certificated ISO9001 since 2009 and NFX50-900 since 2016.