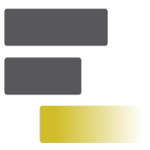 The GenoToul bioinformatics platform, Sigenae and SaAB (MIAT) offers a catalog of training sessions. If you need bio-informatic training on tools which are not covered in the existing catalog please feel free to contact us (please add "Request for training" in the subject of your demand). For example we have supports for a training presenting, sequence alignment, tree construction to define subfamilies and patterns or profiles detection in sequences. To get all administrative information have a look at the pricing page. If you need administrative help please contact: formation-pfbioinfo(at)inrae.fr. For people working at INRAE 'Toulouse center', the INRAE 'Formation permanente de Toulouse' (FP) service can partially fund the cost of training sessions. To benefit from FP funding,  you have to ask the FP the training request form, fill it and return it to  fp-toulouse(at)inrae.fr signed by the lab's training correspondent and the lab director so that the FP can study the  amount to fund  and ensure administrative follow-up.
Participating to one of our training does not entitle you to open an account.
Others bioinformatics core facilities provided bioinformatics training, please have a look to Institut Français de Bionformatique (IFB) or at SFBI – formation.
The training material are in English but the training will be delivered in French. Some courses are available on the INRA e-learning Platform (please connect with your INRA LDAP login/password).
The Sigenae Bioinfo Genotoul Galaxy instance is available here : Galaxy instance (please connect with your genotoul LDAP login/password.).
Événement
Date / Heure
Organizers
Vacancies
Registration
RNAseq alignment, quantification and transcript discovery with Galaxy
-
S. Maman, C. Cabau
-
-
First step with galaxy
-
S. Maman, S. Rodriguez
-
-
Galaxy initiation, RNAseq, SARTools
-
-
-
Reads alignment and small size variants calling with Galaxy
-
P. Bardou, S. Maman, S. Rodriguez
-
-
FROGS formation : tools for bioinformatics and statistics analyses with amplicon metagenomics data
-
G. Pascal, L. Auer,
(NED/GenPhySE, IAM - INRAE Nancy)
-
-
To subscribe into a waiting list or if you need one of our training to be scheduled please send an email to formation-pfbioinfo(at)inra.fr.